I am so incredibly excited to announce Cook'n as one of our sponsors for the "May Buffet Giveaway Hop"!
Cook'n is the The Easiest Way to: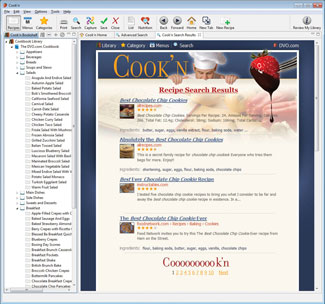 Find
Search the Internet for the perfect recipe

Enter what you have on hand and Cook'n will find you a meal you can prepare

Search your own recipe library in seconds
Use Cook'n's proprietary seach engine to find the best recipes on the Internet. Do an ordinary keyword search or tell Cook'n what ingredients you have on hand and Cook'n will search the web for recipes that match. Narrow search results and sort them to help you find the perfect dish!
Capture
Capture recipes you find on the internet directly into your recipe library
Import articles from weekly and monthly newsletters

Add decorative themes to make recipe browsing more enjoyable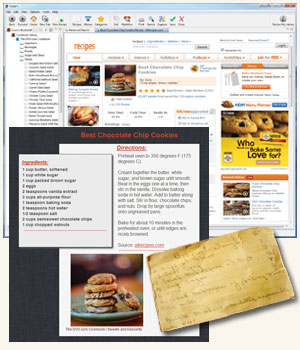 When you find a great recipe on the internet simply click Capture and Cook'n will instantly import the recipe into your Cook'n Library. Cook'n lets you customize your recipes with colorful Themes so they look just the way you like!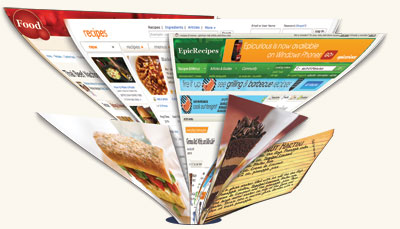 Enter your Own Recipes
Enter your personal recipes

Use the Cook'n quick-fill feature to enter units and ingredients with just one stroke of a key

Share your personal recipes with your friends and family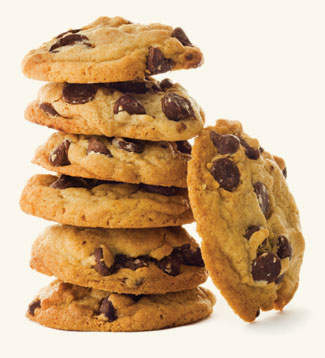 It's easy to just type your own personal recipes into Cook'n. The Cook'n Recipe Window looks just like a recipe card and "Quick-fill" editing does much of the typing for you.
I have been seeing Cook'n on several other blogs. I entered every giveaway, hoping to win it. I love cooking and currently my recipes are scattered. I have some hand written, tons of cookbooks, Allrecipes, and tons of pins on Pinterest. When it came time to go shopping I would about lose my mind flipping through all those places for what I wanted to cook that week. The first time I saw a Cook'n review I thought, now that would be perfect!
I was very happy when they agreed to work with me for the "May Buffet Giveaway Hop". They let me download this amazing software to review, they are giving one of my readers their own Cook'n Recipe Organizer, and they are giving all my other readers a 50% off code! How awesome is Cook'n?
All excited, I did the quick download of the Cook'n software, watched the suggest intro video, and got right to it! If you get Cook'n watch that video. It really is a helpful tool. It walks you through all the steps on finding recipes online through Cook'n and then adding them to the cookbooks, making shopping lists, and so much more.
I've been using my Cook'n Recipe Organizer for almost a month now, and I love everything about it! Once I got all of my recipes in their places in my Cook'n cookbooks things just ran smoothly. My list making time has drastically decreased. Now I can just pull out the sale ads and start up Cook'n and I can add the recipes I want to make to my shopping list.
If you want to purchase your own Cook'n Recipe Organizer be sure to use this 50% off code: mb-5kids
Don't forget to come back May 1st for your chance to win your own Cook'n Recipe Organizer in the "May Buffet Giveaway Hop"!
I received the above mentioned product in exchange for my honest review. All thoughts and opinions are 100% my own.